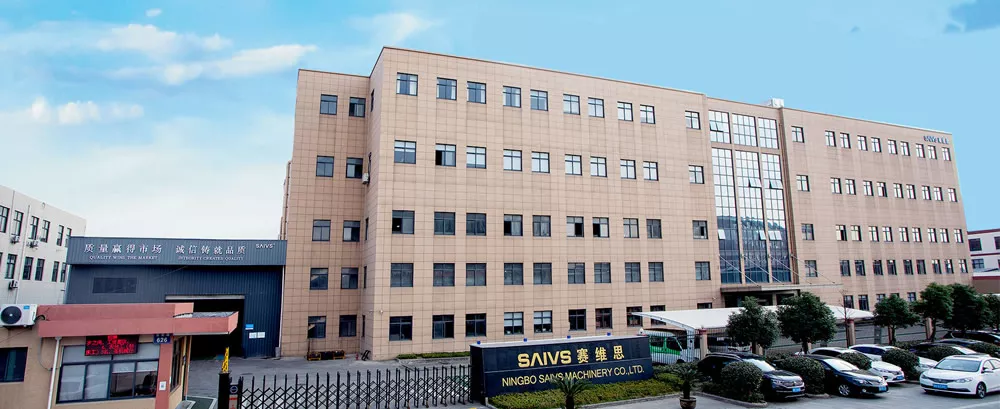 Ningbo Saivs Machinery Co.,ltd is one of specialized manufacturer and exporter of various castings including investment casting, sand casting, die-castings. Located in the East of China, Ningbo city which is famous for the second biggest container port in China, Quality ensurance certificated with TS 16949.
The company was established in 1989. The yearly output of various castings is above 12000tons and 1000kinds which are used in metallurgy, automobile, chemical, ship and hardware engineering industry. And the material used for castings include ferrous metal such as stainless steel, alloy steel, ductile iron, etc and non-ferrous metal such as brass, aluminium, aluminium alloy, zinc alloy, etc. Our products have been sold well in national market and also 60 percent are exported to America, Europe Union etc.
We have the manufacturer and tester equipment such as medium frequency induction furnace, wax injection machine, die-casting machine ranging from 250tons to 1600tons, shot blaster, SPK direct reading instrument analyzer, metallurgical analysis, tensile strength tester, hardness tester, CMM. Also the die making from CNC, machining, powder coating, painting, plating, assembly are all been offered locally for the purpose of our clients' request.
A formal quality assurance program with TS16949 certification insure that the finished products meet the customers specifications. And we also have very rich international trade experience for many years. So we do believe we can offer the best service to you. We are looking forward to establish a business relationship with other company all over the world and develop&design new products is also welcome. You can send your detail RFQ and drawings to us via e-mail or fax.
Our mission: create value for customers, share value with out employee, contribute value to society. Our blue print Superexcellent technology, first-class product, advanced management, to be the leaders of the machinery field Our core value People oriented: appointed people by abilities, no talent is to be wasted, grow togethered with company Customer supremacy: to provide qualified product and satisfied service, no best, only better. The good faith is responsible: to be responsible for customers, for employee, devoted to company, devoted to occupation, devoted to personality Keep space with the times: continuous to improve, to improve the personal and group's capability. Cooperate with innovation: learn from others' strong point to offset one's weakness Process and method: process to be decided by the result Our promise: we only produce first-class product
PROVIDING EXCELLENT SOLUTIONS BY SAIVS™
Speak to one of our experts today to learn more about our ABOUT US products solutions.